West Virginia and its Gambling Industry
Also known as the Mountain State known for its scenic view and the numerous outdoor activities you can do in the state. Originally it was supposed to be named Kanawha. It was to give honor to the Native American tribe but officials wanted to retain Virginia after its succession from the Commonwealth of Virginia. However, the first to name it Virginia was Queen Elizabeth in honor of the Virgin Queen.
Virginia's history began in 1500's when the Spanish explorers visited. The residents of Virginia at that time were the tribes of Algonquian, Iroquoian, and Siouan. They people from the 16th century. The first English settlement was founded by John Smith and other colonists in 1607 together with John Rolfe who became Pocahontas' husband.
Virginia then became know was the birthplace of a nation. It is also known as the Mother of Presidents. It is because eight men who was born in Virginia succeeded to become the President, the country's highest office. The eight men includes four of the country's first five presidents. Its tag line Virginia is for lovers also paved way as the country has numerous sights, flavors, and sounds that suit that taste of any age and interest in whatever they are most passionate about.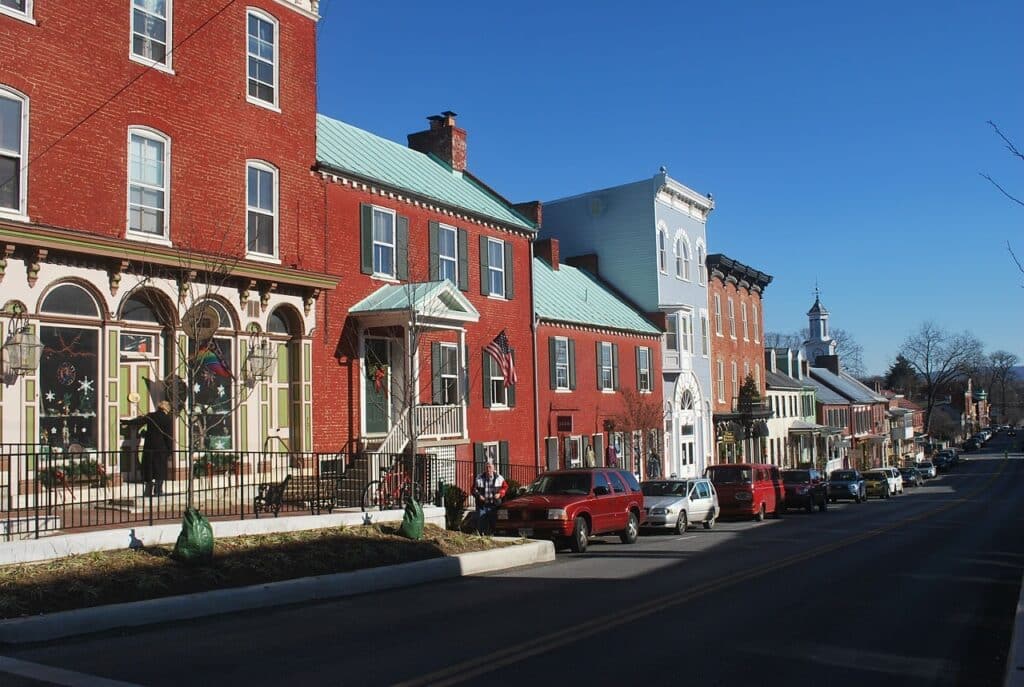 West Virgina Casinos and Gambling
Aside from being a country for lovers, gamblers' interest and passion may also be enlightened in the country. Virginia was one of the pioneers of horse racing. After colonists brought horses in 1609, racing horse became a tradition. In 1931, horse racing and greyhound was legalized. All of them are now attached racinos monitored and regulated by the state lottery.
In 1984, state lottery was approved. They only sold traditional ticket in the first 10 years and further expanded to a video lottery in 1994. Slots and video poker was the approved at the state, table games and poker then followed in 2007. Video poker became popular and saturated the market in 1990s but the legality of the machines were questionable. However, instead of fighting the underground video poker machines operating in the state, they decided to legalize it under the Limited Video Lottery Act in 2001.
Although legalized, there were some conditions. All machines were replaced to new ones which were licensed and capped at 9,000 pieces in the state. Along with it is a tax of 48% and the raised to 52% in 2007. For some years, West Virginia held monopoly of slots until Pennsylvania legalized them in 2006. Then remained on the roll until Pennsylvania open table games in 2010. Their profits started to go downhill here until Maryland and Ohio legalized casinos. The state's income from gambling was even lessened.
West Virgina Online Gambling Laws
West Virginian legislators passed the West Virginia Lottery Interactive Wagering Act in March 27, 2019. It paved the way for legal online casino operation with poker as options to the state through the local land based casinos. It took effect in June 7 and the regulations were ready by the early 2020. All games including craps, roulette, blackjack, and casino poker are covered by the bill.
However, this bill does not allow West Virginians to play on offshore sites. This is because the state defines gambling as "betting or wagering money or another thing of value on any game of chance or knowingly giving money or something of value for another to bet on any game of chance". It is a definition that is broad enough to include all unauthorized internet games. Anyone who is caught betting offshore will be fined from $5 to $100. You will also be required to give security of good behavior for a year.
Payment Methods in West Virginia
Aside from being a fully legal casino online or land based, one more thing you need to check is the payment methods they carry. It is because they must accessible and safe for you to make the hassle of deposit and withdrawal less. Here we have listed the most common, popular, and safe payment methods available in West Virginia.
PayPal
Credit Cards
Debit Cards
Prepaid Cards
E-check (ACH)
Bill Pay
How to Bet Online in West Virginia
Betting Online in West Virginia is easy and safe. Since they do not allow offshore betting, if there are errors or issues on the online transactions, visiting the office or the casino will be more accessible as it is located locally. The first step would be choosing the casino that best fits your taste.
Then you can register, and claim the welcome bonus if there is, and choose the game you want to play. After, you can key in your bet. Always remember the betting odds and the conditions that come with it. Also, make sure to check if the casino is operated locally or offshore to prevent any problems in the future.
Online Games in West Virginia
As mentioned above, West Virginia has only legalized online casinos that are not offshore. Therefore there are only a handful of online casinos and online games that can be accessed in the country. DraftKings, Caesars Online Casino, BetRivers, BetMGM, and FanDuel are the only online casinos West Virginians can play at.
Although there are few online casinos, their range of games are enough to your gambling cravings. Pokers, Slots, Blackjack, Virtual Slots, Roulettes are only some of the games available online. They come with great bonus, promotions and amazing customer support.
FAQs for West Virginian Players
Is real money gambling legal in West Virginia?
As of the moment, there is no explicit law or regulation stating that real money gambling is illegal. So most probably, it is allowed.
What Gambling Types are Available in West Virginia?
Land based commercial casinos, local racetracks that offer casino-style games are available in West Virginia.