Panama, Gambling & Everything Else
Panama is also known as the most strategic transportation hubs of the world. The 82km long Panama Canal that connects the Atlantic and Pacific Oceans has become the most sought for shortcut for shipping. The canal also ensures the country's role on the current international affairs as well as the world commerce.
Panama is consist of a great mix of cultural influences which can be seen in the country's food, artworks, music, as well as literature. Its capital city, Panama City is a cosmopolitan city where skyscrapers tower the whitewashed bungalows. These skyscrapers become a beautiful setting and is an important factor as a commercial and financial service center for the state.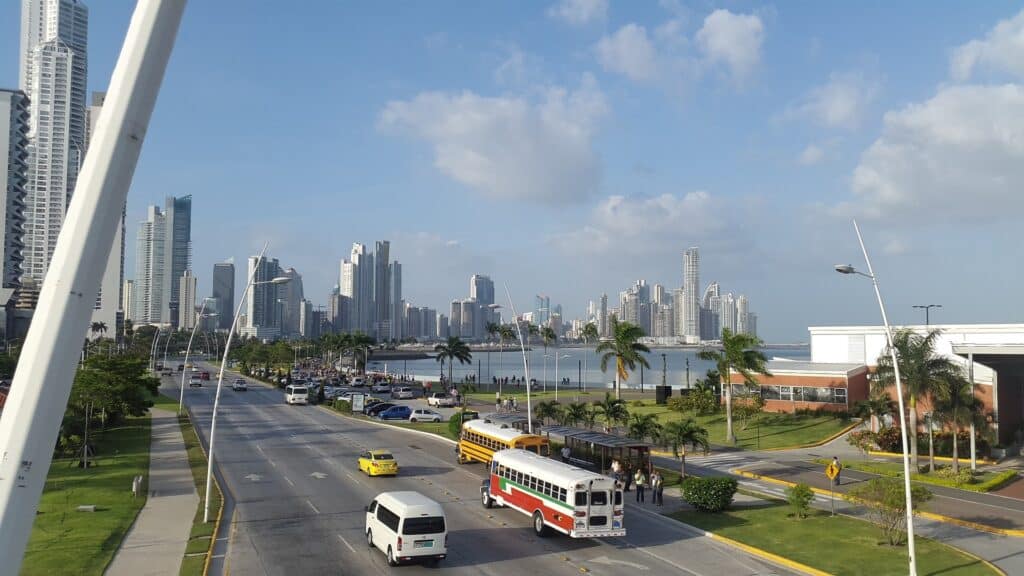 Panama Gambling and Casinos
Panamanian history dates back from 2500BC however, gambling beginnings in the country do not have that much records available. Despite the unknown gambling history, Panama has began regulation and legalization of gambling in 1886. However, only government owned gambling operators were allowed to officially offer gambling like casinos, horse race betting, and lottery. This monopoly ended in 1997, opening the country for privately-owned gambling places.
The government decided to end their sole management of gambling because of the extreme corruption and organized crime involvement that has been going on. Their decision for the privatization has resulted their gambling market to flourish. However, legal issues also started to surface. This has led them to pass the Law 2 of 1998. This mandated the Panama Gaming Control Board or the Junta de Control de Juegos to regulate gambling and casinos in particular.
The Panama Gaming Control Board has been established in 1947 under the Ministry of Economics and Finance to control the casinos, issue licenses as well as watch over the money laundering in the casinos. The gambling legislation were then strengthened after the issuance of Resolution nos. 29 and 39 in 2003.
Online Gambling in Panama
In 2003, Panama decided to to legalize online gambling through the Online Gambling Act of 2002. However, their gambling law is very liberal and pro-business. Their licensing was said to be conducted in a laissez-faire manner or a leave it be manner. Further, Panama licensed online casinos are not strictly audited and the regulations for player protection and regulations are not strictly enforced as well.
If you have the money to pay for the fees and has not shown or done any illegal acts of money laundering, the gambling regulators allow you to renew your license easily. This reputation has continually decreased over the years, despite being a licensing hub way back 2002. In addition, payment processors and financial institutions also refused to work with Panama because of the reputation they have regarding their enforcement on the legislations.
Payment Methods in Panama
Although Panama has been refused by financial institutions and payment processors, online casinos who accept Panamanians can deposit or withdraw through several payment methods. Even though the country regulates and licenses online casinos, experts do not fully recommend their regulatory board due to its tainted reputation. Still, we have listed the payment methods players can use while playing online.
Visa
Mastercard
Maestro
PayPal
Neteller
PaySafeCard
How to Bet Online in Panama
Betting online in Panama is easy since their regulations are liberated, and not that strict. There are also a lot of games you can bet on which is legal in the state. First, you will need to consider your age. If you're 18, then you are already allowed to gamble. Then you can start looking for a licensed online casino, it can be regulated by the country or another more reputable gambling authority. Since there are only few locally licensed due to the country's gambling authority reputation, you can also choose to play those who are known in the field and are regulated by bigger authorities.
After, you can register in their website. Type in the necessary details along with you banking or e-wallet account for deposit and withdrawal, then claim their welcome bonus if there are any. Then, deposit your first deposit, choose your game and start betting. Setting limits on how much you spend on gambling each day will be a great regulation for yourself. Also, always remember to check on the games which offers great odds for players to increase your chances of winning.
Online Games in Panama
As Panama is a diverse market to explore online gambling, a wide range of games can also be accessed. The most popular ones are slots, blackjack, show games, baccarat, roulette, casino poker, and craps. Among these, slots is the largely popular casino game played by Panamanian gamblers.
Table games and real money games are also widely played in the states as Panamanians know and cherish the low house edge and features. A lot of online games in Panama have a bet behind feature like real money roulette tables, baccarat, wheel of fortune games and is equipped with other various features which will surely entertain avid gamblers.
FAQs for Panamanian Players
Is offshore gambling legal in Panama?
No, there is no federal law that states offshore gambling is illegal in Panama. As mentioned above, their online gambling regulation is actually very liberated.